Contact Improvisation / Conscious and Authentic Movement / Dance, Yoga and Sound / Couples Contact
Contact Improvisation is a contemporary dance form in which the dance evolves naturally between two or more dancers, without given steps or figures. In our courses the focus is on the basics of Contact Improvisation like rolling points of contact, rolling, falling, flying, as well as exploring body-weight, gravity and touch in a playful way. Besides learning and deepening of the basic skills together, the participants are invited to explore the material in form of a solo dance, a duet, a trio, or dancing with the whole group.
Conscious and Authentic Movement
In this dance form the participants are invited to get in touch with their inner movements and impulses. Through movement meditation we practice a conscious and non-judgmental way of listening to our bodies and following its authentic movement. Physical and mental tension is released through the shift from thinking to sensing, which draws us back to the present moment. Conscious movement and dance is an easy and effective way for everyone (with or without dance experience) to relax and recharge in a busy daily life.
Together with my wonderful colleague and music pedagogue, Zita Martus, I offer combined seminars with holistic movement and live music for individual groups. We collaborate with schools and other educational institutions as well as companies and hotels.

For detailed information in English please contact me directly.
Angebot Kindergarten und Volksschule: hier
Angebot Mittel- und Oberstufe: hier
Angebot Firma: hier
Angebot Hotel/SPA: hier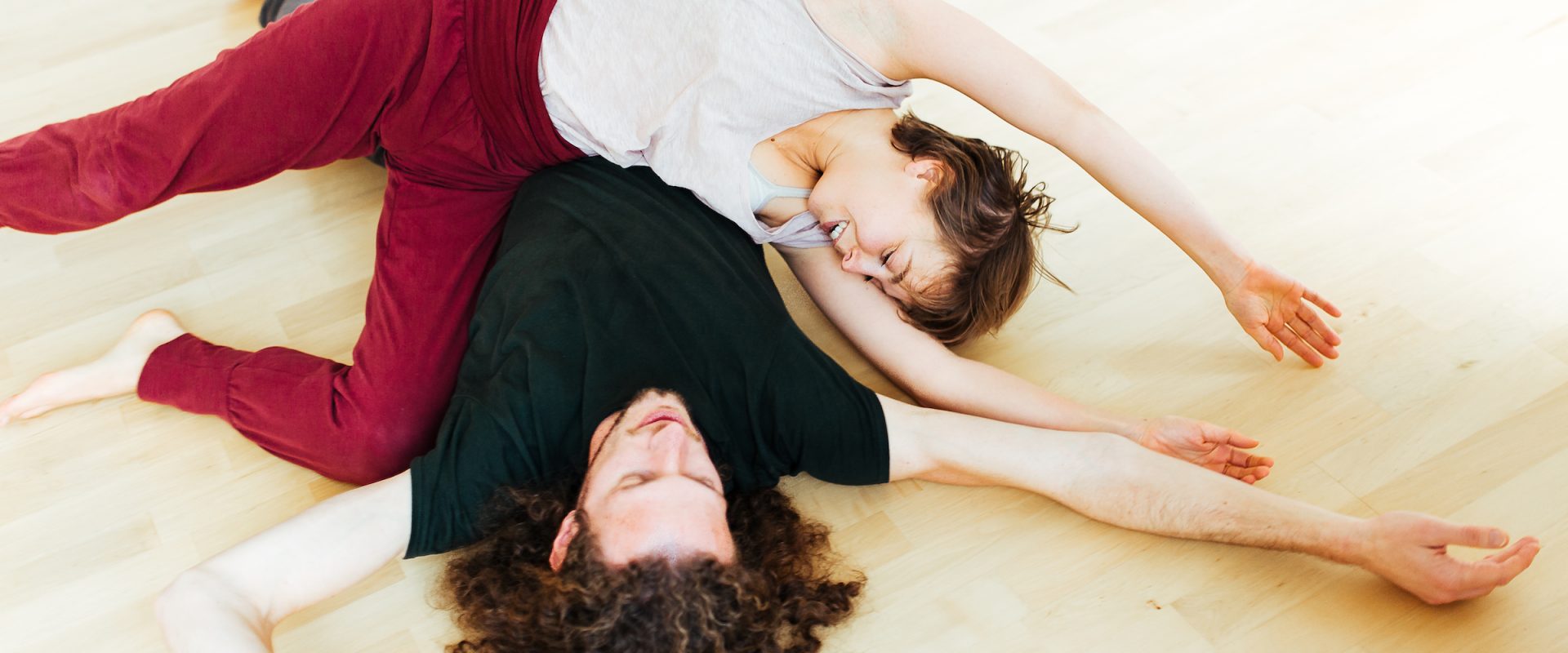 Couples Contact is intended for couples who want to bring new ways of communication and more intimacy into their relationship. Together with my partner, Ben, we offer a space where couples can experience holistic dance and movement methods together in a playful and fun way.
Subscribe to the newsletter